Community Participation

Many local and regional neighborhood associations, charities, and non-profits have received contribution in the form of time and money from Orfield Design & Construction, Inc., the company and its representatives.


Laura L. Orfield-Skrivseth, Owner and Amy L. Sweeney, Administrative Manager partnered with NARI (National Association of the Remodeling Industry) were on the panel of judges selecting the winners of the 2016 & 2017 Milwaukee, WI COTY (Contractor of the Year) Awards. Read article click here.
Our company and its representatives, articles and projects are featured in many local and national publications. In addition we are speakers and instructors for various non-profit organizations.
Angelica Cantanti Youth Choirs provides a premier musical experience for young singers through quality music education, diverse choral literature, and engaging community partnerships. Orfield Design & Construction was proud to participate in this local event featuring Jearlyn Steele to help support the scholarship fund established in honor of long-time director, Rita Docter. www.AngelicaCantanti.org
Twin Cities Habitat for Humanity 2010 WomenBuild™
On July 29, 2010 Orfield Design & Construction, Inc. supported one of it's designers, Amy L. Brogan, as she happily contributed her dimensional talent and manual labor to the BATC Professional Women in Building Council (PWB) WomenBuild™ Day sponsored by the Builders Outreach Foundation (BOF). On that particular day Amy helped to drywall the top floor of the house. She truly enjoys every opportunity to work in the field as it helps her gain insight for use on future designs and further appreciate the great business workforce that teams with Orfield!

Women Build™ is a program of Habitat for Humanity International that encourages women from all walks of life to have fun, develop new skills and help transform communities by building decent, safe and affordable homes for hard-working low-income families. This 2010 project marks the 14th home to be completed by groups of Twin Cities' women volunteers since the local program's inception in 1992. This project in North Minneapolis marks a "first-of-its-kind" rehab opportunity for Women Build™ volunteers, highlighting the need to rebuild communities heavily hit by the foreclosure crisis. The new focus is one which coincides with Twin Cities Habitat for Humanity's ongoing strategy to revitalize neighborhoods and stabilize homeownership in foreclosure-impacted areas. Funding for the Twin Cities' Women Build™ 2010 home is provided by women-led businesses and foundations, public companies and donations from individual women.

The mission of Twin Cities Habitat for Humanity is to eliminate poverty housing from the Twin Cities and to make decent, affordable shelter for all people a matter of conscience. An award-winning nonprofit housing developer, Twin Cities Habitat for Humanity is committed to building the quality of life, health and economic prosperity of the region by producing, preserving and advocating for affordable homeownership – because homes and families are the foundation of successful communities.

Source: Twin Cities Habitat for Humanity News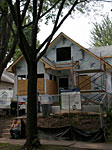 Laura L. Orfield-Skrivseth has been a Judge for both the 2007 and 2008 Wisconsin Remodeler of the Year (WRA) Awards program in Partnership with NARI MN
ASID Student Interior Design Expo 2009
Nearly 500 Interior design college students and educators representing 22 colleges and universities from Minnesota and 7 neighboring states expanded their design dimensions at the 9th annual ASID / IFDA / IIDA Interior Design Expo held at International Market Square in Minneapolis. 50 interior design industry professionals participated as speakers, vendors, career information, interior design studio and showroom tours, and volunteers. Students had the opportunity to dine with design professionals and ask away about their varied careers and experiences in the industry.
www.asidmn.org
Architecture in the Schools Week presented by AIA MN
The main purpose of the program is for students to experience and understand their built environment, how it is created, and the contributions that architects and others make to its original design and later improvement. Students in elementary through high school become the building users, owners, developers, and architects of the future. Volunteers have described many different rewards they have gained from their teaching experience and know that this process will contribute to a more beautiful, functional, and healthy world when more people are made aware of their physical environment and the important contribution that architects make to its betterment.
www.aia-mn.org
Ronald McDonald House Charities, Upper Midwest
818 Fulton Street SE; Minneapolis, MN 55414
Ronald McDonald House Charities, Upper Midwest creates, finds and supports programs that provide a caring community for families with seriously ill children while increasing children's access to health care services
www.rmhtwincities.org
Aeon: Homes for Generations
Aeon is an award-winning nonprofit developer of high-quality apartments and town homes for the Minneapolis/St. Paul metropolitan area, and serves more than 2,700 people annually. Aeon's mission is to create and sustain quality affordable homes that strengthen lives and communities. The organization currently offers 1,669 units of quality, affordable homes.
www.aeonmn.org
Habitat for Humanity
Women Build is Habitat's volunteer program for women who want to learn construction skills and make a difference by building homes and communities. Thousands of women have participated in our Women Build program, proving that laying bricks, pounding nails and raising walls are skills not exclusive to men. Women Build projects are regularly held by Habitat affiliates across the country. Women at these builds have furthered Habitat's home-building mission by helping to construct over 1,400 houses.
www.tchabitat.org
Wayzata Youth Hockey Association
Proud Sponsor of the "C" Level Teams (Squirt C, Peewee C, and Bantam C)
www.wayzatahockey.org
Plymouth/Wayzata Youth Baseball Association Sponsor
Proud Sponsor of the 4th Grade Dodgers
www.pwyba.com
Highlands Elementary School (Edina Public Schools)
Highlands Elementary School has been named a Blue Ribbon School. It is one of six elementary public schools within the Edina School District. It is a K-5 school with a multi age program called Continuous Progress and a looping program called Discovery. The Mission of the Highlands Elementary School Community is to educate and nurture each child in a safe, cooperative and innovative environment. Belief Statement We value everyone's right to learn, to have fun and to belong. We take care of ourselves, each other and our environment. Each of us strives to be the best person that we can be.
www.edina.k12.mn.us
Countryside Elementary School (Edina Public Schools)
Countryside is one of six elementary schools within the nationally recognized public school district of Edina, Minnesota. The Mission of Countryside Elementary School, working cooperatively with the family and community, is to educate students to have the knowledge, skills, attitudes and ethical values necessary to develop their unique talents and abilities to become socially responsible, lifelong learners able to thrive in our changing, culturally diverse global society.
www.edina.k12.mn.us
N.C. Little Memorial Hospice, Inc.
7019 Lynmar Lane, Edina, MN 55435
The N. C. Little Memorial Hospice is a not-for-profit, independent hospice organization providing expert pain management, symptom control and compassionate care for people living with a terminal illness. We serve patients throughout the State of Minnesota and beyond. We believe that no one should live in pain; no one should live in fear of dying with their symptoms out of control; and no one should die feeling alone.
www.littlehospice.org
Prevent Child Abuse America
The leading organization working at the national, local and state levels to prevent the abuse and neglect of our nations children.
www.preventchildabuse.org
DAP (Domestic Abuse Project)
204 West Franklin Avenue; Minneapolis, MN 55404
For nearly 30 years, Domestic Abuse Project (DAP) has worked to promote safe and healthy family relationships by stopping domestic violence as it occurs and working to prevent it in the future.
www.mndap.org
Perspectives, Inc.
3381 Gorham Ave.; St. Louis Park, MN 55426
Perspectives is an award winning, multi-program human service agency that provides comprehensive services to hundreds of homeless and disadvantaged families. Perspectives Supportive Housing Program is the largest supportive housing program in the state of Minnesota.
www.perspectives-family.org
Temple Israel Program for Temple Youth (TIPTY)
2324 Emerson Avenue South; Minneapolis, MN 55405
Temple Israel provides financial assistance for a child to attend religious school, gives scholarships for Camp TEKO, funds repairs to their historic building, or makes a tribute gift to honor or memorialize a loved one. They depend on charitable, tax-deductible contributions to pass along Jewish traditions and values to the next generation, and maintain our strong Jewish presence in the heart of Minneapolis.
www.templeisrael.com
HSOA Golf Tournament - Annual HSOA Open fundraising event benefiting Big Brothers Big Sisters of the Greater Twin Cities.
Big Brothers Big Sisters is the oldest, largest and most effective youth mentoring organization in the United States. The Big Brothers Big Sisters Mission is to help children reach their potential through professionally supported, one-to-one relationships with mentors that have a measurable impact on youth. The Big Brothers Big Sisters Vision is successful mentoring relationships for all children who need and want them, contributing to brighter futures, better schools, and stronger communities for all.
www.bbbs.org
Planned Parenthood
Planned Parenthood Federation of America (PPFA) is many things to many people. We are a trusted health care provider, an informed educator, a passionate advocate, and a global partner helping similar organizations around the world. Planned Parenthood delivers vital health care services, sex education, and sexual health information to millions of women, men, and young people. For more than 90 years, Planned Parenthood has promoted a commonsense approach to women's health and well-being, based on respect for each individual's right to make informed, independent decisions about sex, health, and family planning.
www.plannedparenthood.org
Faith's Lodge
Faith's Lodge is a retreat in which families who currently have children with critical illnesses or have lost a child due to a critical illness can go to rejuvenate and be with others who are going through the same life altering experiences. Their facility contains walking trails, a private lake, and a memory garden to provide spaces for recreation, relaxation, and reflection. Orfield Design and Construction, Inc. took part in the Faiths Lodge fundraising event in Minneapolis, MN which was intended to raise awareness and support for the Faith's Lodge. It was called "The Night Hope Begins". Orfield Design and Construction, Inc. donated two sets of designs at this special event. We agreed to meet, plan, and prepare architectural design plans for a home project up to 2,000 sq. ft. The value of each set of donated plans had a value of up to $1,800 depending on the size/type of project chosen. A large contribution was made to the Faiths Lodge as the two sets of designs were a huge success at the silent auction and will benefit many families in need of love and support.
www.faithslodge.org
NARI Cares Volunteer Company "Project Blair House"
Orfield Design & Construction, Inc. proudly contributed our 2 Lead Carpenters, Trent and Neil, to help the other volunteer companies remodel this shelter. They helped with framing a 2nd-story addition and window replacements. This home was built as an additional safe shelter for the women and children victims of abuse, a place of support for men seeking to end the pattern of abuse, and a location of encouragement for couples. The pictures shown are for another Battered Women's Shelter run by The Dwelling Place. This is a non-denominational, non-profit center supported by individual donations located in St. Paul. The Dwelling Place has been serving families experiencing abuse for over 10 years and is the only Christian domestic abuse organization in MN and the surrounding states that provides healing and hope through safe housing and holistic programs.www.thedwellingplaceshelter.org